Hospitals / Laboratories
Sliding airtight door – SP450
The SP450 airtight door guarantees enhanced airtightness in surgical suites and other hyper-sensitive areas. It acts as an airtight barrier and is therefore an effective way to combat the risk of bacteriological or particulate contamination. It is used in surgical suites, clean rooms, laboratories and other controlled environments.

An airtight door for operating theatres and clean rooms
The performances of SP450 airtight doors have been tested by COFRAC-certified test laboratories, which have issued airtightness certificates.
ADVANTAGES of the SP450 sliding airtight door
Very high airtightness performance  
Easy to clean: porthole/vision panels flush on both sides, , no visible fastening screws, rounded shapes
High quality materials and perfect finish
Materials resistant to decontamination products.
Large choice of laminate finishes
Also available in an X-ray   version – SP450X or in a soundproofed version – SP450 STILLROOM®

Surgical suite/Hospital

Laboratory

Airtight

Resistant to cleaning products

Hygiene

Custom manufacturing
Technical specifications of SP450 sliding airtight doors
Door frame
Casing and inner casing made of aluminium with 15µ natural anodised or powder-coated finish or grade 304L or 316L stainless steel (welded stainless steel casings and inner casings),
Door frames with no visible fastening screws for optimum hygiene and cleaning.
Door leaf
Door panel made of high pressure laminate (HPL) with an antibacterial surface, pre-coated steel sheet (25µ or 55µ PET), powder-coated aluminium sheet, Acrovyn or stainless steel,
Reinforced by an aluminium or brushed stainless steel frame with rounded edges,
Replaceable silicone perimeter seals.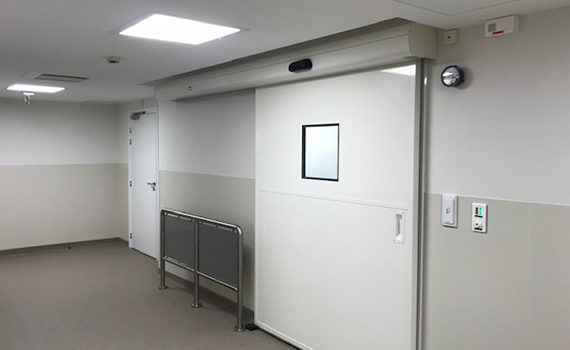 Track
Anodised aluminium with polyamide runners and floor guides.
Pelmet  
Protective cover made of anodised or coated aluminium, or of coated or grade 304L or 316L stainless steel
 Pivoting, sloped pelmet for easier cleaning.
Special door frames or pelmets can also be studied and offered as options, especially for your renovation needs.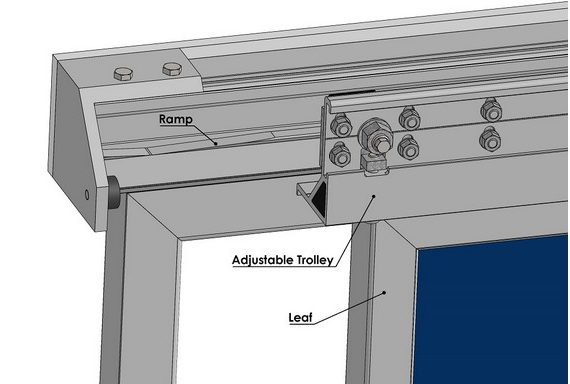 Airtightness of single-leaf SP450
Leakage < 0.02 m3/h per m2 at 20 Pa
Leakage < 0.04 m3/h per m2 at 50 Pa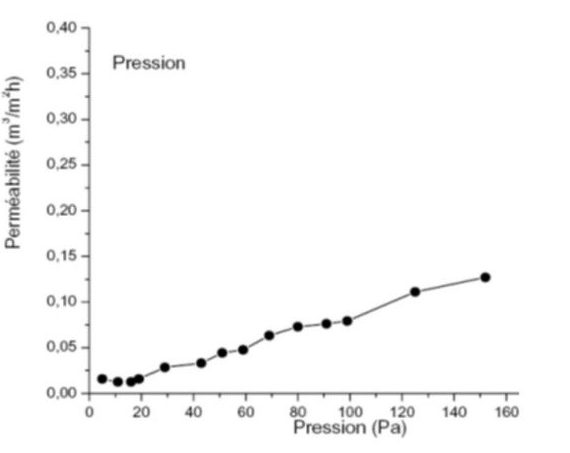 Options
Compact laminate or fully glazed door leaf,
Porthole/vision panel flush on both sides in plain, sandblasted or screen-printed laminated glass,
Venetian blinds with button slat tilting system
Pull handles made of stainless steel or fibre-reinforced polyamide,
Stainless steel flush pull handle,
Stainless steel release handle for heavy manual airtight doors,
Acrovyn or brushed stainless steel kick plates,
Adjustable air transfer grille.
Automatic kit.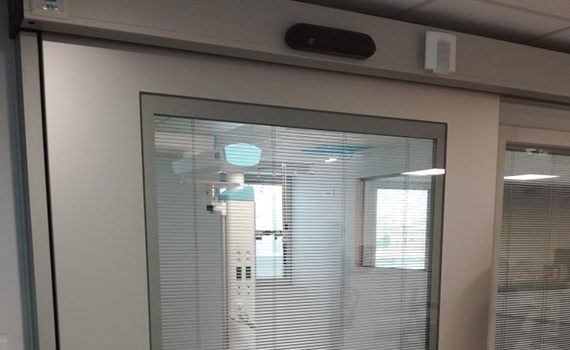 Variants and adaptations of the sliding airtight door
X-ray version with lead lined leaf, door casing and porthole – SP440X
Soundproofed version with sound attenuation of up to -40dB – SP450 STILLROOM ®

X-ray

Sound attenuation -40dB
More detailed documentation including drawings, BIM files, etc. can be downloaded here
Examples of uses of sliding airtight doors:
Sliding airtight doors as access doors to surgical suites,
Sliding airtight doors in a pharmaceutical research laboratory,
Airtight X-ray doors in operating theatres equipped with medical imaging equipment,
Controlled air leakage rate doors in recovery rooms,
Hermetically sealed sliding doors in clean rooms in the aerospace, chemical, electronics and nuclear industries.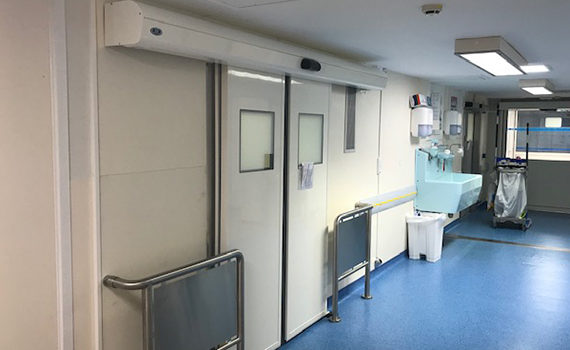 See SPENLE's other airtight doors dedicated to hospitals and laboratories