A family history and employees passionate about their profession – SPENLE is today recognized in many countries for its know-how, the quality of its products, its innovations, its reliability and its responsiveness.
 It was on 7 May 1977 that Jean-Martin SPENLE started his own firm and named it Ets SPENLE. It was in an 18 m² garage in Melsheim in Alsace and with 2 employees that he started a business manufacturing and installing blinds, roller shutters and garage doors.
Very early on, the firm turned its attention to industry and branched out into industrial doors, developing its own flexible PVC swing door and strip curtains.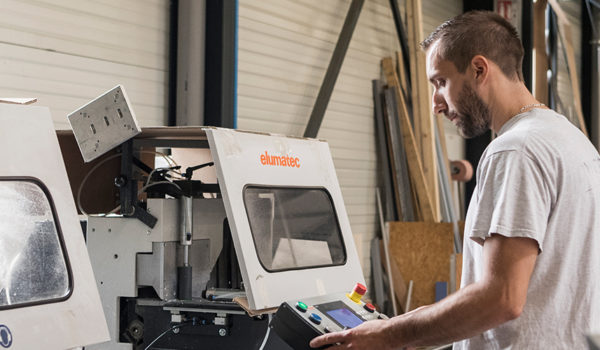 1979
Local demand and customers
In the early years the firm's customers were mainly in its home region, but news of the quality of SPENLE's products soon spread nationwide.
The firm moved into larger premises in the town of Saverne so that it could meet the higher demand.
A network of partners, distributors and installers was set up covering the whole France and the first exported SPENLE doors began to be sold in Germany, Switzerland and West Africa.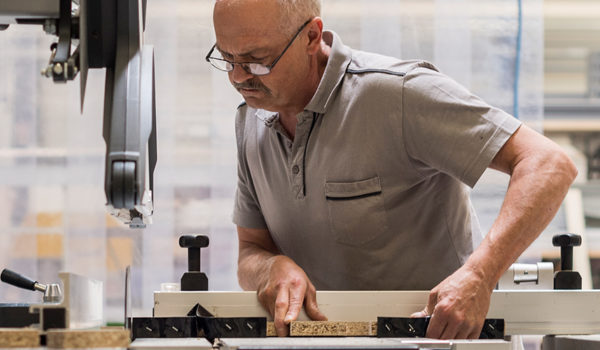 1994
Relocation in Dettwiller industry quarter
Ets SPENLE opened a new plant on an industrial estate in Dettwiller as it began to focus more and more on industrial customers and distribute its products exclusively through its partners and customers.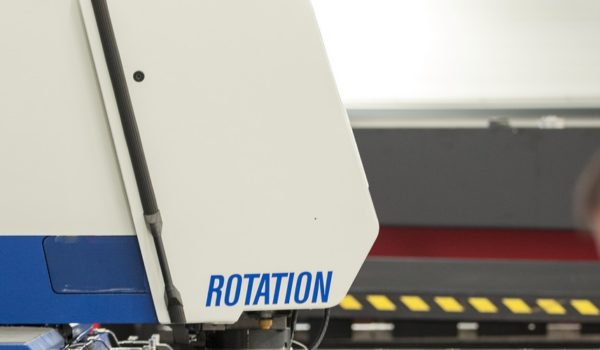 2002
A milestone for SPENLE
A year that marked a turning point for SPENLE, which saw it move into a whole new dimension when it launched a range of doors for food industry and hospital environments.
Ets SPENLE then split into 2 companies:
⦁ SPENLE INDUSTRIES – manufacturing flexible PVC industrial doors and based in Dettwiller in Alsace,
⦁ SPENLE DEVELOPPEMENT – manufacturing doors for the food industry and hospitals based in Petitmont in Lorraine,
with a shared sales department and R&D team based in Dettwiller.
SPENLE family involvement in the business also expanded in 2002 and 2007 when Véronique and Pascal SPENLE joined the company, bringing with them a fresh new outlook.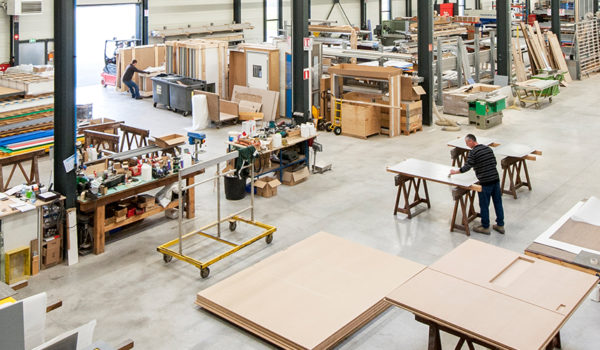 2012
Construction of a modern 3000 m2 factory
Construction of a 3,000 m² modern production plant on the outskirts of Sarrebourg and merger of the two firms into SPENLE Développement. Substantial investments were made to install high-performance digital production equipment and develop the design office in charge of innovation and doors for the future.
2017
SPENLE celebrates 40 years of existence and success!
SPENLE celebrated 40 years of existence and success!
Just 5 years after moving into the Sarrebourg site, the factory was extended again to reach 4,300 m² of production space.
With its high quality products, solid reputation and increased production capacity, SPENLE is now turning its attention more and more towards the international market and is beginning to export to Dubai, Tanzania, China, Vietnam, New Zealand, and other countries.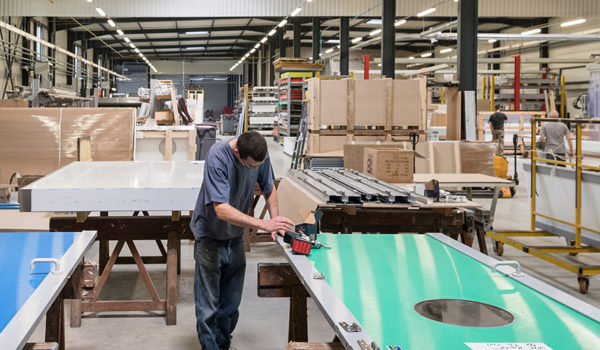 2019-2020
R&D and Innovation: launch of 2 new product families
Research projects conducted by the design office have enabled SPENLE to launch 2 new families of innovative doors: HYDROFEU® – water-resistant fire doors and AIR&FIRE STOP® – airtight, fire rated doors.
SPENLE remains a family firm with strongly rooted family values, which has enabled it to retain its flexibility, responsiveness, quality of service and concern to pass on know-how.