Food industry
Polyethylene wall bump rails and skirting
SPENLE polyethylene wall bump rails and skirting guarantee unrivalled protection of partitions against regular knocks from trolleys and pallet trucks in the food industry.

Food industry wall impact protection systems
Made of solid polyethylene, extremely heavy duty and unbreakable under normal conditions of use, hygienic and food safe, they also have the advantage of being totally moisture-insensitive and unaffected by the great majority of cleaning products.
ADVANTAGES of polyethylene wall bump rails and skirting

Ultra-impact-resistant
Suitable for contact alimentaire
Totally water-repellent
Resistant to cleaning products

Impact resistant

Food industry

Washable

Cold resistant

Hygiene

Food grade certified
Technical specifications of polyethylene wall protectors:
HD polyethylene wall bump rails and skirting
Made of solid high density polyethylene, certified food safe and totally water-repellent,
These wall protectors are manufactured with rounded edges (and with a rebate for a floor U-profile and a bevelled heel at the bottom for the heeled skirting) to facilitate cleaning and prevent the build-up of dirt of deposits,
The wall bump rails and skirting are supplied pre-drilled and with flush screw caps for optimum hygiene and a smooth, impeccable finish.
They come as standard in 2000 mm lengths 15 mm thick, but they can also be made to your dimensions on request (different heights, lengths 2500 mm or 3000 mm) with particularly short lead times.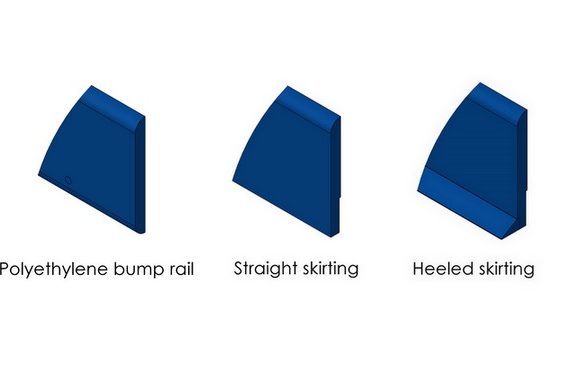 Different models of wall protectors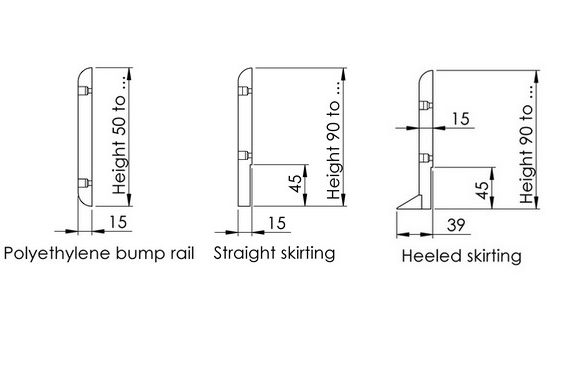 Variants and options
Thicknesses 20, 25, 30 or 40 mm,
Supplied with stainless steel fixings,
45° chamfers instead of rounded edges,
Internal and external corners for easier fitting,
End matching,
Bump rails and skirting with seals.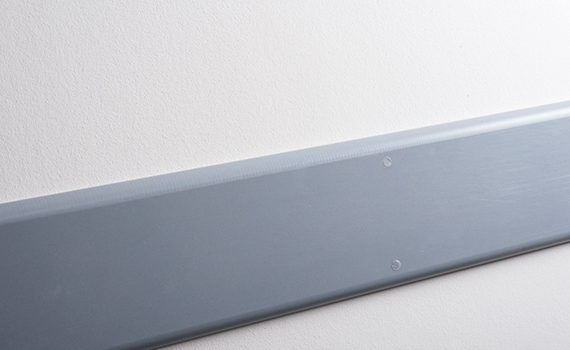 Documentation
Click and download the documents below
More detailed documentation including drawings, BIM files, etc. can be downloaded here.
Examples of uses of polyethylene wall bump rails and skirting:

Polyethylene bump rails protecting tiled walls against knocks from trolleys in meat cutting and packing plants,
Polyethylene bump rails protecting cold room panels in the circulation corridors of chilled food warehouses,
Polyethylene skirting preventing trolley wheels from damaging the bottom of partitions in food preparation rooms,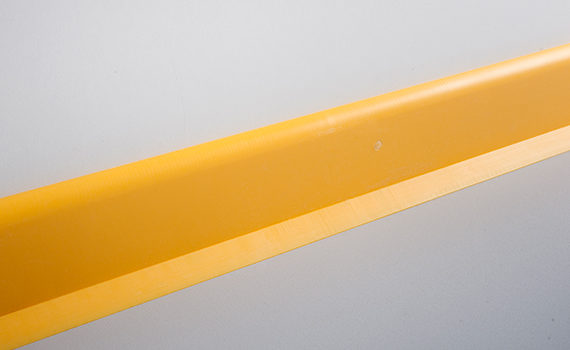 See SPENLE's other wall protectors dedicated to the food industry