Spare parts
Industry / Logistics

Rolls of flexible PVC strip – Extruded in the EU
Rolls of transparent crystal flexible PVC strip

Rolls of transparent flexible PVC strip, slightly blue-tinted, with rounded edges.
Strip available in 100/2, 200/2, 200/3, 300/2, 300/3, 400/3, 400/4 mm on 50 or 25 metre rolls depending on size.
Rolls of transparent strip are also available in:
Extreme Cold or Polar quality for negative temperatures, in 200/2 and 300/3 mm
Food Contact quality for positive temperatures, in 200/2 and 300/2 mm
Large widths or thicknesses (up to 8 mm) can also be proposed or extruded on request depending on the quality required (e.g.: 1200 x 6 mm, 1600 x 5 mm, etc.)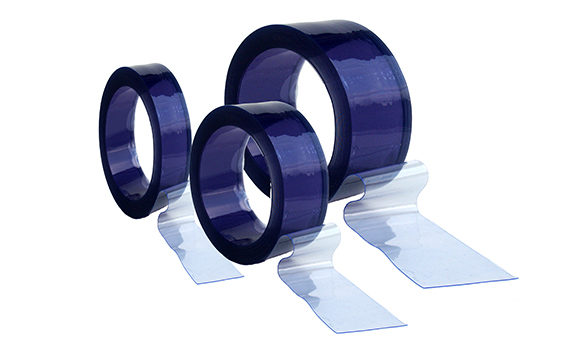 Rolls of opaque coloured flexible PVC strip
Rolls of opaque flexible PVC strip in orange, grey or white
Strip available in 200/2 and 300/3 mm on 50 metre rolls.
Other colours and sizes can be made on request for quantities over 300 kg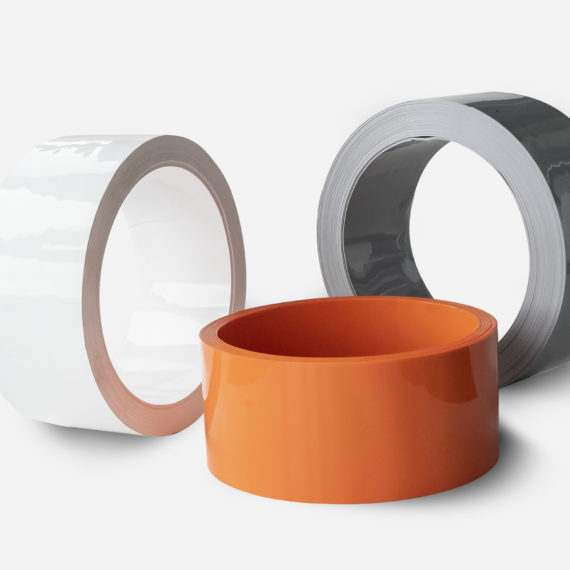 Rolls of technical flexible PVC strip
Available on 50 metre rolls.
Flame-retardant PVC, class B-s3, d0 when a fire rating is required
UV-shielding PVC or UV-shielding and fire-resistant PVC (standard EN 1598) to protect against projectiles from welding arcs
Antistatic PVC for ATEX zones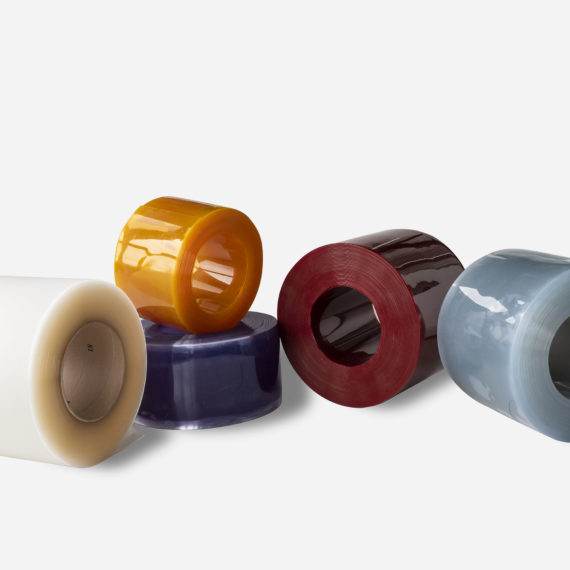 Flexible PVC replacement strips for strip curtains
Flexible PVC strips punched and pre-cut to your measurements

All types of ready-to-fit strips – cut to your lengths, with or without fastening holes.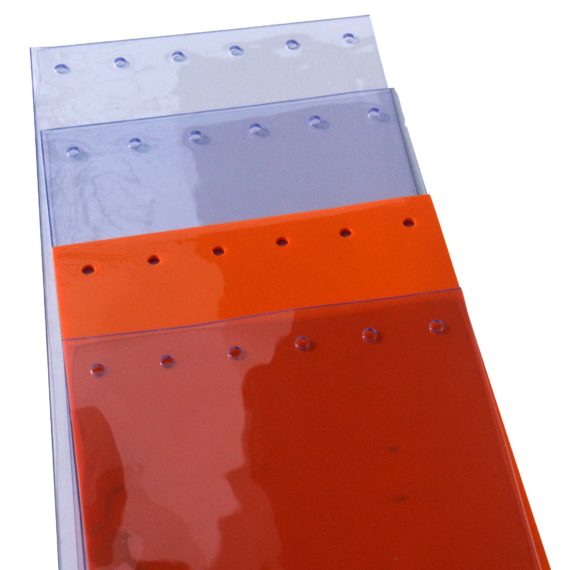 Flexible PVC sheets for flexible swing doors
Flexible PVC sheets for flexible double-swing doors
Thicknesses 4,5, 6 or 8 mm, transparent crystal, opaque grey, yellow, orange or blue in 1, 2 or 3 sections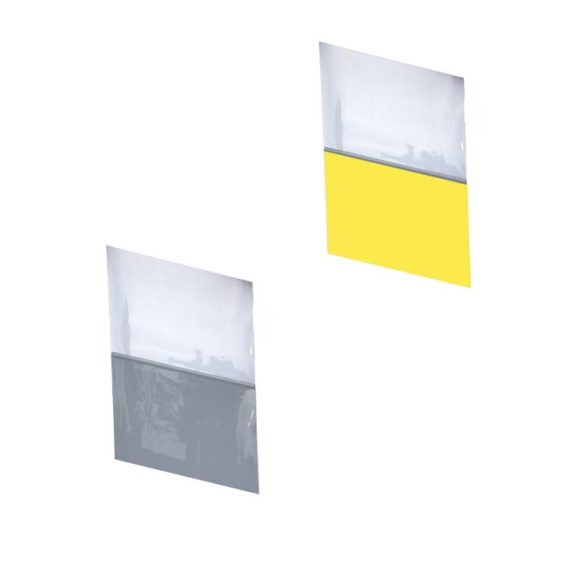 SPENLE L22 hanging rail for strip curtains
Quick-fasten strip hanging rail without hanging plates – height 60 mm
Ref. L22G – Galvanised steel
Ref. L22X – Stainless steel 304 L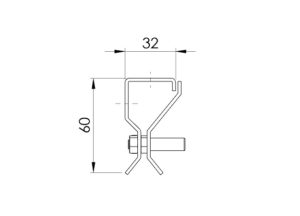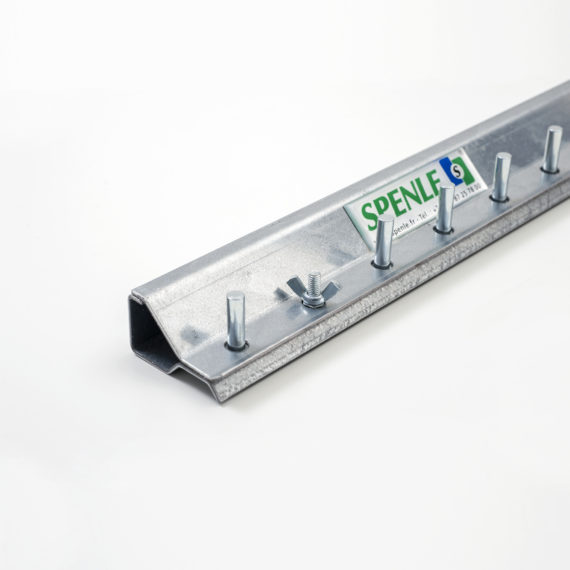 D22 hanging rail
Quick-fasten strip hanging rail – with plates and counterplates
Ref. D22G – Galvanised steel
Ref. D22X – Stainless steel 304 L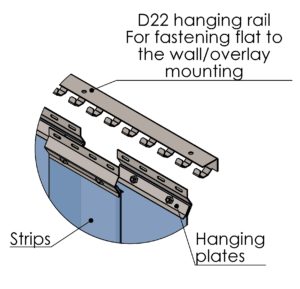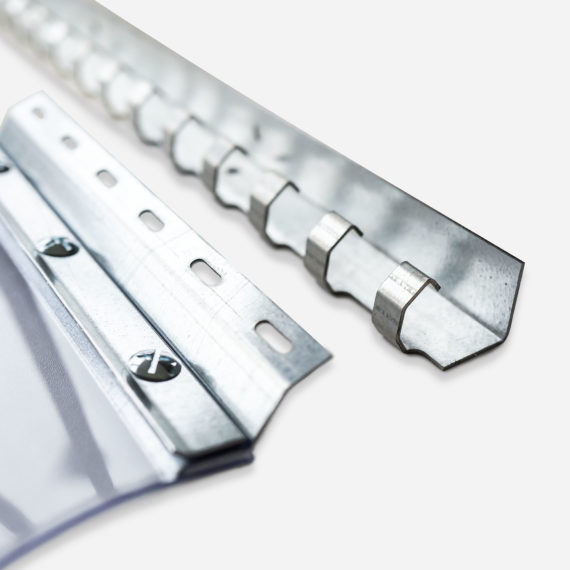 O22 hanging rail
Hanging rail for swing mounting with polyethylene grips
Ref. O22G – Polyethylene on galvanised steel tube
Ref. O22X – Polyethylene on grade 304L stainless steel tube